Can I Fly with Medical Marijuana?
Although Florida residents are eligible to receive medical marijuana treatment, traveling with cannabis can get a little tricky. To avoid any confusion, CannaMD reviews the rules and regulations every medical marijuana patient needs to know when flying.
State vs. federal law
Unfortunately, marijuana is still classified as a Schedule I drug (just like heroin, LSD, and ecstasy) – meaning that, although the medication is legal in Florida and a number of other states, it's still federally prohibited.
Confused?
Don't be. The most important thing to remember is that federal law trumps state law.
When you're in a state with legalized medical and/or recreational marijuana, you're welcome to use cannabis in accordance with that state's laws. But when you travel outside of that area – crossing state lines – you fall under the purview of federal law, meaning marijuana is no longer allowed.
It's important to note that this rule applies even when you're traveling between two states that both permit marijuana use.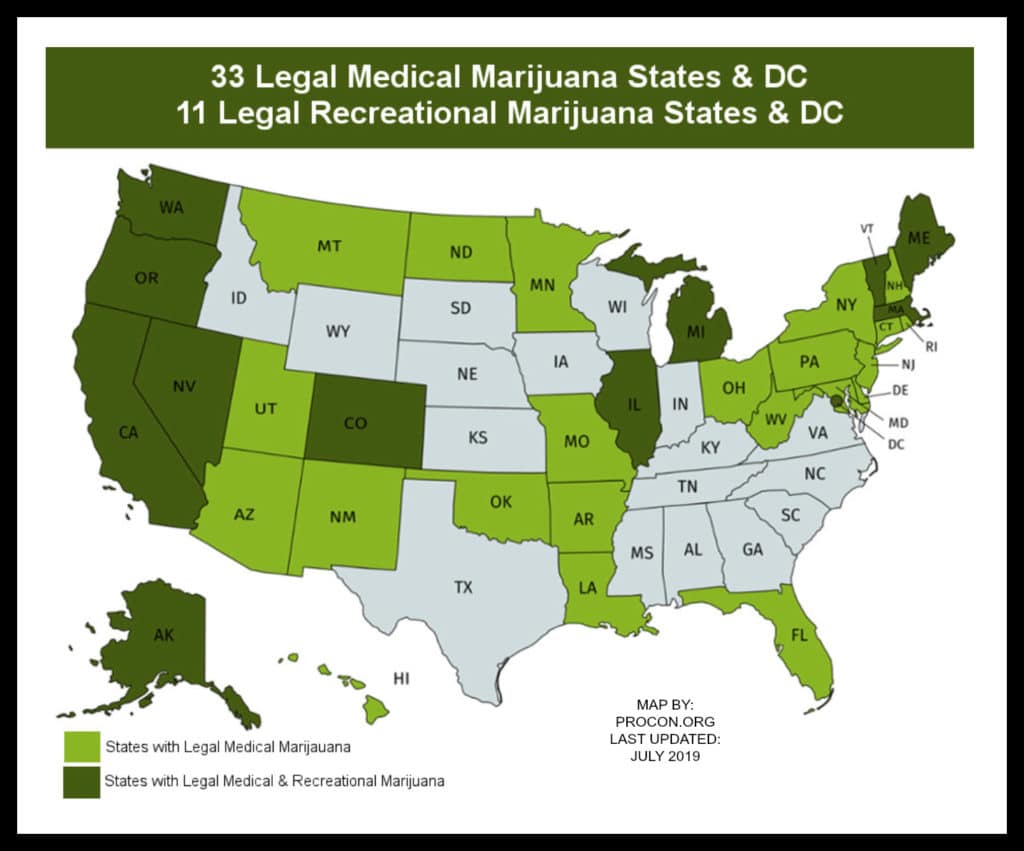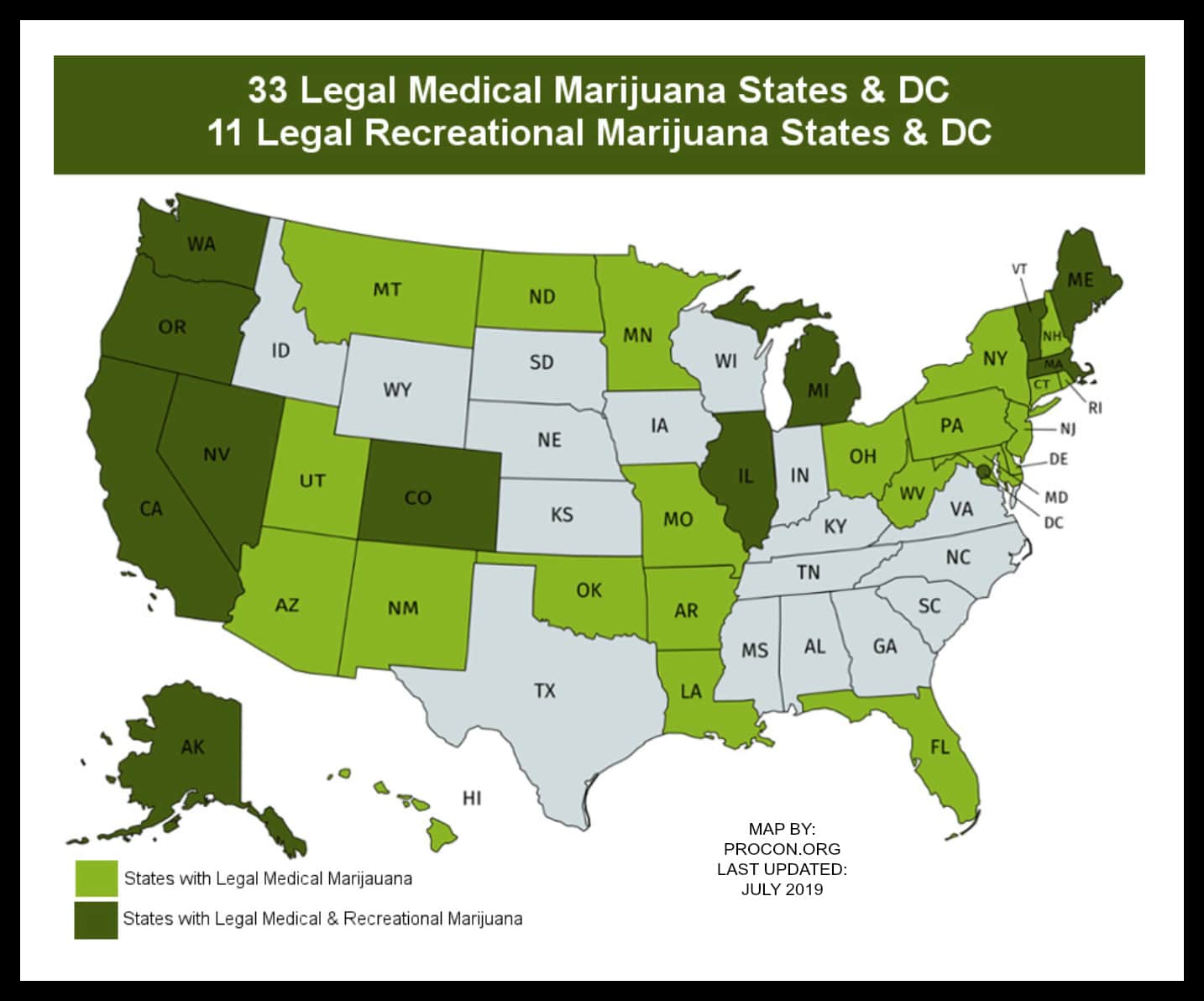 For more information, see CannaMD's post: Can I Use My Medical Marijuana In States Where It's Not Legal?
Can I Fly With Medical Marijuana?
According to the U.S. Department of Homeland Security Transportation Security Administration (TSA), medical marijuana is allowed in checked and carry-on bags under certain circumstances:
According to the TSA website:
Marijuana and certain cannabis infused products, including some cannabidiol (CBD) oil, remain illegal under federal law except for products that contain no more than 0.3 percent THC on a dry weight basis or that are approved by FDA. (See the Agriculture Improvement Act of 2018, Pub. L. 115-334.)  TSA officers are required to report any suspected violations of law to local, state or federal authorities.

TSA's screening procedures are focused on security and are designed to detect potential threats to aviation and passengers. Accordingly, TSA security officers do not search for marijuana or other illegal drugs, but if any illegal substance is discovered during security screening, TSA will refer the matter to a law enforcement officer.
So what happens if TSA stops you for medical marijuana possession in a state where cannabis legal?
According to Los Angeles Airport Police, which operates at Los Angeles International Airport and several other Southern California airports, not much:
Because it is not a crime.
As Lieutenant Mark Gonzales, airport police services bureau chief with the Orange County Sheriff's Department, explains:
If the TSA calls us [about finding marijuana], we'd go up and make sure it is within the legal quantity. If it is, we'd just stand by while the passenger decides what to do with it. TSA may not want it to fly, but that doesn't mean it is illegal in California.
Likewise, the Orlando Police Department has said it won't arrest anyone lawfully carrying medical marijuana, even on Florida airport property.
Moral of the story? You won't go to jail if TSA finds legal marijuana in your bag before boarding, but – unless you want to throw away your medication or miss your flight – leave the cannabis at home.
TSA Cannabis Controversy
In a little known controversy, the TSA temporarily allowed passengers to fly with medical marijuana  – for an hour and 55 minutes.
At 9am on April 10, 2017, the TSA briefly changed their What Can I Bring? website page to feature a green "YES" by "medical marijuana". The accompanying message read:
TSA security officers do not search for marijuana or other drugs. In the event a substance that appears to be marijuana is observed during security screening, TSA will refer the matter to a law enforcement officer.
However, when popular news outlet Leafly contacted the TSA for more details, the website quickly changed. At 10:55am the reference to medical marijuana disappeared completely. The change happened a few minutes after TSA public affairs manager Lorie Dankers provided Leafly with the following quote:
TSA's response to the discovery of marijuana is the same in every state and at every airport – regardless of whether marijuana has been legalized in a state. TSA's focus is on terrorism and security threats to the aircraft and its passengers. TSA's screening procedures, which are governed by federal law, are focused on security and are designed to detect potential threats to aviation and passengers.

As has always been the case, if during the security screening process an officer discovers an item that may violate the law, TSA refers the matter to law enforcement. Law enforcement officials will determine whether to initiate a criminal investigation or what steps – if any – will be taken.
At 11:45am, "medical marijuana" reappeared on the website with its current rules/prohibition.
The TSA also supplied Leafly with the following information:
Marijuana remains an illegal substance under federal law.

The passenger's originating and destination airports are not taken into account. Airport law enforcement will be notified if marijuana is discovered by a TSA officer during the security screening process of carry-on and checked baggage.

Whether or not the passenger is allowed to travel with marijuana is up to law enforcement's discretion.
CannaMD will keep readers updated on any future changes.
Interested in medical marijuana?
Wondering if you qualify for medical marijuana treatment? Find out for free today!
Find Out if You Qualify
You may be eligible for medical marijuana!
To stay up-to-date with the latest studies and legal regulations surrounding medical marijuana treatment, be sure to follow CannaMD on Facebook and sign up for our newsletter, below!
Join 20K+ Subscribers!
Get updates on more posts like this!